Pre-Listing Inspection (Seller's Home Inspection)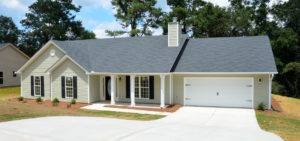 Selling a home can be stressful and time consuming, but it's also an incredibly exciting time. A pre-sale home inspection can help ensure future negotiations go smoothly by alerting you to any potential roadblocks ahead of time.
Seller's Home Inspection Benefits
A quality home inspection clearly explains the condition of the fundamental parts of the home, and it allows you to make any necessary repairs ahead of closing negotiations either on your own or by a contractor you are comfortable with at your convenience.

It can give you an impartial, third-party opinion on the condition of the home.
If you attend the inspection, which I highly encourage, you will learn more about the house you are trying to sell.
What a Home Inspection Includes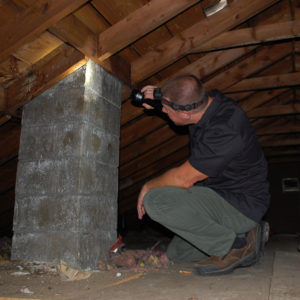 A 5 By 5 Home Inspection includes a complete examination of all all visible and accessible areas of the home required by the Wisconsin Standards of Practice. When you attend the inspection, I will personally guide you through what I am doing and where important features are located.
A 5 By 5 Home Inspection includes the following:
Overview of potential problem areas to provide a thorough picture of the home's condition.

Identification of existing and potential safety hazards.

If you are present, a real-time explanation of where key home components are located.

An easy-to-understand electronic report of all findings.

Radon testing available.
Home & Property Components Covered During Inspection
So, you're thinking of selling your home! Now, it's time to get a home inspector.
The inspection process is an important step in your home selling decision, and it let's you know where you stand before you put it up for sale. At 5 By 5 Home Inspection, I follow the Wisconsin Standards of Practice and inspect all the major components of your home. I am committed to meeting and exceeding your expectations, and I strongly feel that you will be satisfied with your home inspection and report. Your inspection includes, but is not limited to:
Foundations
Columns
Flooring Systems
Roofs:  Type of roof coverings, roof drainage systems, flashings, skylights, chimneys, roof penetration, and signs of leaks or abnormal condensation on building components.
Exteriors:  Type of wall claddings, flashings/trim, entryway doors and at least one window per side of a dwelling unit, garage doors, decks, balconies, stoops, steps and porches including railings, eaves, soffit/fascia, grading, drainage, driveways, patios, walkways, and retaining walls that abut the dwelling unit.
Plumbing systems:  Interior water supply and distribution system, interior drain waste and vent systems, hot water systems, including water heating equipment, fuel storage/distribution systems, and sump pumps.
Electrical systems:  Service entrance conductors, service equipment, grounding equipment, main overcurrent device, main distribution panels, amperage and voltage ratings of the service, and branch circuit conductors.
Interiors:  Walls, ceilings, floors, steps, stairways, balconies, railings, counters, all sinks, base cabinets, random sample of doors and windows, separation walls, ceilings/doors between dwelling unit, and signs of water penetration into building.
Heating Systems: Heating equipment and distribution systems, normal operating controls and energy source, automatic safety controls, exterior surfaces of chimneys, flues and vents.
Central air conditioning: Cooling/air handling equipment, and normal operating controls.
Insulation and ventilation:  The presence or absence of insulation in unfinished spaces, ventilation of attics and foundation area, kitchen, bathroom and laundry venting systems.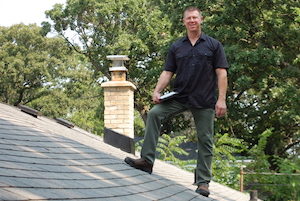 I offer a top-quality inspection covering the entire home from roof to basement, inside and outside, and flexible scheduling, after normal business hours and weekends, to work around your busy routine. After the inspection, you will receive an electronic report that meets or exceeds the Wisconsin standards. Thank you, and I look forward to working with you.
Ready to schedule your inspection? Contact me today!
Contact Me
5 By 5 Home Inspection, LLC
Servicing Southeastern Wisconsin
CALL OR TEXT (414) 531-5295
[email protected]
HOURS
Monday 7AM–9PM
Tuesday 7AM–9PM
Wednesday 7AM–9PM
Thursday 7AM–9PM
Friday 7AM–9PM
Saturday 8AM–7PM
Sunday 8AM–7PM
About Me
Welcome to 5 By 5 Home Inspection, LLC. I'm Joe Chitko, and I look forward to helping with your home inspection. I service customers throughout Southeastern Wisconsin, including Oak Creek, Franklin, Muskego, New Berlin, Brookfield, Caledonia, Wind Point, Mount Pleasant, Sturtevant, Pleasant Prairie, Wind Lake, South Milwaukee, Cudahy, Hales Corners, Greenfield, Greendale, West Allis, Waukesha, Butler, Vernon, Mukwonago, Waterford, Menomonee Falls, Sussex. If you do not see your area listed, please call me.  I am a proud veteran owned business and take pride in the work I do and the value that I provide.