Radon is a cancer-causing, radioactive gas that you cannot see, smell or taste.
Did you know about 1 in 10 homes in Wisconsin have high levels of radon?
The surgeon general of the United States has warned that radon is the second leading cause of lung cancer in the US today.
Don't put your family at risk. Have your home tested for radon.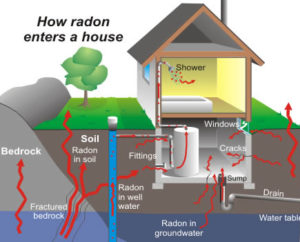 So what is radon? 
Radon is a radioactive gas created from the natural decay of uranium in soil, rock and water and gets into the air you breathe.
What should I know about radon and how it impacts your home transaction?
Make sure that your offer to purchase states that should high radon levels be detected, you have the option to radon mitigation or to cancel the offer to purchase.
Radon can be present in your current home or one you are considering to purchase. Nearly 8 million US homes, or 1 out of every 15, have radon levels above the EPA's 4 pCi/L "action" limit and nearly 1 out of 6 exceed the EPA's 2 pCi/L "consider action" limit. It is important to know the radon levels, if any, and be aware of radon solutions.
At 5 by 5 Home Inspection, LLC, I use the sun nuclear 1028 continuous radon monitor that is EPA verified, NRPP listed, evaluated and approved by the NRSB for use in real estate transactions. I have no incentive for a positive test! My only interest is an accurate test and to offer peace of mind. To schedule your radon test, please call, text or email me at 414-531-5295.
Joe Chitko
NRPP Certification #108187
Watch the short video below to learn more…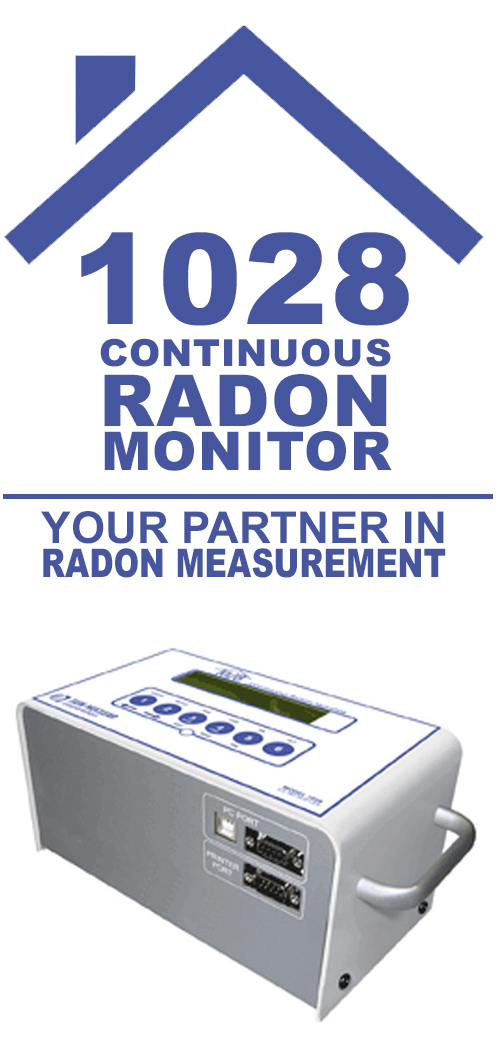 Facts Everyone Should Know
What is radon and where does it come from?
Radon is a radioactive gas that seeps into homes and other structures from the ground. At a certain level, radon exposure can be dangerous and may lead to lung cancer. Radon is odorless, nor can you see or taste it, which makes it particularly important to test your home's radon levels.
Is radon a concern for homes in Wisconsin?
Yes. Wisconsin homes have tested positive for elevated levels of radon across all communities. Even if a neighbor's home does not have an elevated level of radon, yours might. Additionally, apartment buildings and condos are susceptible to radon if they are below the third floor.  The only way to make sure your home has safe radon levels is to have it tested.
Is radon a concern if my home is new?
Absolutely!  All homes should be tested for elevated levels of radon, no matter how old or new the construction.
Is radon dangerous?
Elevated levels of radon can be dangerous. Radon is linked to a shockingly high number of lung cancer deaths every year and is second to smoking as a cause of lung cancer.
Does radon cause lung cancer?
Yes, exposure to elevated levels of radon can cause lung cancer. Because it is a radioactive gas, the gas particles you inhale can damage your lung tissue and lead to cancer. 
How do I know if my home has dangerous levels of radon?
Because it is impossible to see, taste, or smell radon, the only way to know if your home has elevated levels is to have it tested for radon.
If you are in SE Wisconsin and would like peace of mind knowing what your radon levels are, please give me a call today to schedule your radon test.
Contact Me
5 By 5 Home Inspection, LLC
Servicing Southeastern Wisconsin
CALL OR TEXT (414) 531-5295
[email protected]
HOURS
Monday 7AM–9PM
Tuesday 7AM–9PM
Wednesday 7AM–9PM
Thursday 7AM–9PM
Friday 7AM–9PM
Saturday 8AM–7PM
Sunday 8AM–7PM
About Me
Welcome to 5 By 5 Home Inspection, LLC. I'm Joe Chitko, and I look forward to helping with your home inspection. I service customers throughout Southeastern Wisconsin, including Oak Creek, Franklin, Muskego, New Berlin, Brookfield, Caledonia, Wind Point, Mount Pleasant, Sturtevant, Pleasant Prairie, Wind Lake, South Milwaukee, Cudahy, Hales Corners, Greenfield, Greendale, West Allis, Waukesha, Butler, Vernon, Mukwonago, Waterford, Menomonee Falls, Sussex. If you do not see your area listed, please call me.  I am a proud veteran owned business and take pride in the work I do and the value that I provide.